80-Vehicle Pileup In Pennsylvania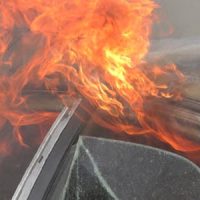 Pennsylvania has certainly seen its fair share of crashes, but a recent collision has sent shockwaves throughout the entire Keystone State. It's one of the worst in recent memory, with a total of eighty cars involved. Almost inevitably, some individuals have lost their lives, while scores of additional motorists have been injured. This collision was especially serious due to fires breaking out across the pileup, with reports of people being trapped inside their vehicles while the flames raged.
If you have been injured in a Pennsylvania car accident, it makes sense to get in touch with a qualified, experienced personal injury attorney as soon as possible. These legal professionals can help you strive for the best possible results in a confident, efficient manner. With their help, you can pursue a fair, adequate settlement that reflects the true extent of your injuries. It's best to book a consultation with an attorney as soon as possible, as the statute of limitations can prevent you from suing under certain circumstances.
Six Fatalities Reported 
On March 30th, it was reported that an 80-vehicle crash had led to a total of six fatalities in Pennsylvania. Initially, authorities reported that only three people had lost their lives, but that number was later doubled in a revised calculation. In addition, a total of 24 people were taken to a nearby hospital for treatment. The pileup was so intense that passengers and drivers seemed to be exiting their vehicles and running for their lives, as shown in footage that was later published.
One of the videos that later surfaced showed a semi-truck that smashed into a dump truck. Another commercial truck was shown spewing black smoke, and other passenger vehicles collided with each other as well. Fires broke out, and numerous vehicles suffered serious burn damage. There were later reports that suggested that individuals had been trapped inside of their vehicles as the fires raged, and police revealed that they were going through the wreckage to make sure there were no human remains left inside abandoned vehicles.
So what caused this crash? Authorities are mostly blaming icy conditions and snow squall, which they say caused vehicles to lose control and crash. Poor visibility may also have been a factor, and we can't rule out human error, such as distracted driving. It should also be noted that numerous semi-trucks were involved in the crash, and these vehicles often struggle with poor braking distance and reduced maneuverability.
Filing a Wrongful Death Claim 
If you have lost a loved one in an accident, you can file a "wrongful death claim." This is when you file a lawsuit on behalf of a deceased family member in order to recover compensation for funeral expenses, missed future wages, and more. Book a consultation with an attorney to learn more about your options.
Enlist the Help of a Qualified Attorney Today 
The skilled Scranton personal injury lawyers at the Needle Law Firm can help you recover compensation for any injuries you have suffered. We can guide you towards a fair, adequate settlement that includes compensation for damages like medical expenses, missed wages, emotional distress, and much more. Book your consultation today to take your first steps towards justice.
Source:
gwcommonwealth.com/police-6-killed-pennsylvania-pileup-80-vehicles#sthash.rdEuIV5X.dpbs