Can You Sue A Car Manufacturer For Mechanical Issues?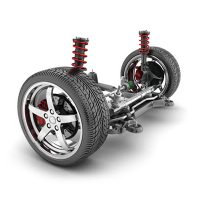 For most people, a broken-down car is simply an expensive nuisance. For others, these mechanical failures can represent genuine safety hazards. In some situations, mechanical defects can lead to injuries or even deaths. So what happens when you become injured by a vehicle you believe to be defective in some way? Who will pay for your medical expenses, your missed wages, and your non-economic damages? Can you sue the car manufacturer for their obvious negligence?
To answer these questions, you should get in touch with a qualified, experienced personal injury attorney as soon as possible. With their assistance, you can assess your legal options in more depth, and you can strive for the best possible settlement. With this settlement, you can pay for all of your damages, allowing you to continue with life in the best way possible despite your injuries. Due to the statute of limitations, it's best to get in touch with an attorney as soon as possible for best results.
An Example of Potential Mechanical Defects Causing Injury 
On April 11th, it was reported that a woman and two toddlers had apparently experienced some kind of mechanical issue with their vehicle before tumbling down a steep hillside in Vandergrift. Their car actually crashed hundreds of feet down the hillside after the woman "attempted to make a left-hand turn." According to this woman, her steering mechanism "locked up," causing her to steer in an unintended direction – and over the hillside.
Of course, none of this has actually been confirmed, and the authorities say that they will need to examine the car with the help of a mechanic to figure out what really happened. The vehicle only came to a stop because it hit two trees, and it went more than 250 feet over the hill. The woman suffered multiple injuries, and she was not wearing a seat belt.
Product Liability Lawsuits Explained 
If you were injured by a defective vehicle (or any other product, for that matter), you need to file a "product liability lawsuit." This is when you sue companies or manufacturers for creating and selling products that have caused you harm. In order to successfully sue a car company, you would need to prove that they were negligent in some way, which is often difficult. However, you can accomplish this difficult task with the help of a qualified attorney.
Enlist the Help of a Qualified Attorney Today 
For help from a skilled Scranton personal injury lawyer, reach out to Needle Law Firm. We understand that auto accidents can be quite severe, and these injuries may require expensive medical treatments. Sometimes, the only way you can afford these treatments is to file a lawsuit and hold the negligent party responsible. In many cases, it is indeed the car manufacturer itself that is guilty of negligence. Book your consultation today, and we can help you approach this situation in the most efficient, confident manner possible.
Source:
triblive.com/local/valley-news-dispatch/vehicle-went-over-hillside-in-vandergrift-injury-reported/