When Can I Sue Walmart?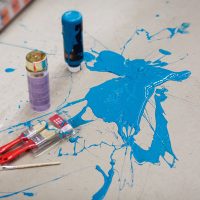 It seems as though Walmart is constantly being sued. Not just in Pennsylvania, but across the entire nation and even around the world. There are many reasons why someone might want to sue this company, from employment violations and discrimination to personal injuries. If you find yourself wondering whether you can sue this retail giant, you should assess your situation carefully before moving forward.
That said, the only way to accurately determine whether you can sue is to get in touch with a qualified, experienced personal injury attorney in Pennsylvania. These legal professionals can assess your specific situation before determining if you can sue. If a lawsuit is recommended, your attorney can then guide you forward and assist you as you strive for a fair, adequate settlement. You can use this financial settlement to pay for medical expenses, missed wages, and any other damages you might have incurred due to the injury.
Examples of Personal Injury Lawsuits Against Walmart 
There are many different types of personal injury lawsuits that may be filed against Walmart:
Slip & Fall: Slips and falls can occur in various ways at Walmart. One example is an icy parking lot that hasn't been properly iced, causing you to slip and become injured. Another example is a spill in a grocery aisle that causes you to lose your footing.
Burns: In certain situations, it may be possible to suffer a burn injury when visiting Walmart. For example, you may be injured by a deep fryer or a fire that gets out of control.
Assaults: If you are assaulted by a violent criminal in Walmart, you may be able to sue the company for hiring inadequate security.
Product Liability: If Walmart sells you a product that causes you injuries, you may also have the ability to sue.
Real People Who Have Sued Walmart 
To give you a better idea of how these lawsuits work, it helps to examine some real-world examples. In March of 2020, a personal injury lawsuit against Walmart was removed to the Pennsylvania Eastern District Court. In 2022, a man in Vancouver, Canada sued Walmart for selling him a battery charger that exploded in his pants, causing serious injuries. That year, another Canadian sued Walmart after slipping on cherries that had been left scattered across the floor, suffering injuries to her hip and other parts of her body.
Back in 2021, a woman received $10 million from Walmart after she stepped on a rusty nail while visiting the store and was forced to partially amputate her leg. Also in 2021, a woman sought up to $1 million from Walmart after being injured by a swinging door. The company was then sued in 2022 due to a "bubble ball" product that allegedly caused spinal injuries.
Contact an Attorney for Help 
For help recovering compensation, reach out to the skilled Scranton personal injury lawyers at Needle Law Firm at your earliest convenience. We can help you strive for the best possible outcome in the most efficient way possible. With our assistance, you can strive for a fair, adequate settlement that reflects the true extent of your damages. Walmart should be held accountable for acts of clear negligence, and we can help you do just that. Book your consultation today to get started.
Source:
law.com/thelegalintelligencer/2022/03/17/thomas-thomas-hafer-remove-personal-injury-suit-against-walmart/