Another House Explodes In Pennsylvania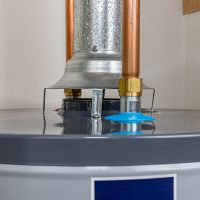 A worrying pattern of exploding houses is beginning to emerge in Pennsylvania. It seems unthinkable that so many houses could explode on such a regular basis, but these accidents continue to occur at a frightening pace. Now, the Keystone State has seen numerous explosions and fires within the past few years – and people are starting to ask questions. What is sparking these explosions? Who is to blame? Is your house safe? These are perfectly valid questions, and for many victims the answers come far too late.
Residential Explosion Kills Five 
On August 14th, it was reported that a blast in Plum, Pennsylvania had killed five people. Several people were also injured, and at least two neighboring homes were also destroyed by the blast. Almost a dozen others may have to be demolished due to severe damage. The blast not only created a concussive wave, but it also set the other homes on fire. At around 10:30 AM on August 13th, the explosion rocked the suburb, creating a boom that was heard at least two miles away.
First responders arrived to find several victims trapped beneath and within the wreckage, including children. One of the homes had ammunition stored within, and the resulting fires began "cooking off" rounds. This caused additional hazards for firefighters and survivors. As of this writing, it is not exactly clear what caused the explosion. Some say that the investigation could take months or even years, but several possible theories have emerged.
The Fire Could Have Been Started by a Defective Hot Water Tank 
On August 16th, Fox 28 Savannah reported that the explosion may have been caused by a defective hot water tank. This theory emerged from the Allegheny County Fire Marshal, which was just one of dozens of fire departments that responded to the incident. The Fire Marshal's Office released a statement saying that they were "aware that the homeowners were having hot water tank issues" prior to the explosion. This tank was located in the basement of the home from which the explosion originated. While this is still just a theory, it seems the most likely scenario at this preliminary stage of the investigation.
If this explosion was sparked by defective hot water tank issues, it may add additional elements to any possible injury claims that stem from the incident. It may be that the hot water tank manufacturer is held liable for selling the defective product and partially causing this tragic incident.
Where Can I Find a Qualified, Experienced Personal Injury Attorney in Pennsylvania? 
If you have been injured in a house fire or explosion, your best bet is to contact a qualified, experienced Scranton personal injury attorney. Choose the Needle Law Firm, book a consultation, and immediately get started on an effective action plan. With our assistance, you can pursue compensation for your medical expenses, missed wages, emotional distress, and any other damages you might have incurred. Reach out today to begin the process.
Sources: 
fox28savannah.com/news/nation-world/home-involved-in-deadly-plum-borough-pennsylvania-explosion-had-hot-water-tank-issues-fire-marshal-says-allegheny-county-fire-marshals-office-rustic-ridge-drive-doorbell-camera
insideedition.com/5-dead-and-several-injured-after-house-explodes-in-pennsylvania-83112