Shocking Negligence Leads To Several Crashes In Pennsylvania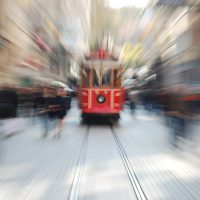 A number of recent crashes in Pennsylvania illustrate the various forms of negligence that can lead to injuries for motorists. Accidents caused by negligence may result in injury claims, and victims can seek compensation for medical expenses, missed wages, emotional distress, and other damages. In the case of a fatal accident, the victim's family may also file a wrongful death claim to pursue compensation.
Rogue SEPTA Trolley Almost Destroys Historic Building in Philadelphia 
Accidents involving SEPTA trolleys are becoming dangerously common in Philadelphia. The latest crash saw a "rogue trolley" veering off course and into a historic building. Known as the "old stone building," this structure dates back to 1766 and apparently played a role in the Revolutionary War. A woman living in the residence explained that the trolley went straight through her living room. Fortunately, she and her cat were able to evacuate the building without any injuries.
However, the trolley also impacted an SUV before hitting the residence, injuring two occupants. A mechanic on board the trolley also suffered injuries. This marks the fifth trolley crash in less than a week in Philadelphia, and this dangerous pattern has sparked widespread concerns. While representatives of SEPTA assure the public that the "system is safe," the actual results seem to paint a very different picture.
Parents Run from Crash, Leaving Their Child Behind 
On July 21st of 2023, it was reported that two parents from Philipsburg had been arrested after fleeing the scene of a crash. For whatever reason, these adults chose to leave their child behind in the back seat before running from the accident. Police pursued the vehicle after it was clocked at 75 miles per hour – 40 miles above the posted speed limit.
When they caught up to the SUV, it was stuck in a ditch – and the parents had vanished. After looking inside the vehicle, police noticed a child in an "unsecured booster seat." They also found a bag of drugs in the center console of the vehicle – within reach of the child. The parents now face a number of charges, including child endangerment and a slew of traffic offenses.
Semi-Truck Driver Almost Causes Major Catastrophe 
On July 25, it was reported that a semi-truck driver was "going too fast for the conditions" when he jack-knifed in Lebanon County on I-81. The truck then hit a guardrail and flew down an embankment. Police say that the driver is lucky to be alive, and it is fortunate that no one else was involved in the accident. The crash also caused a fuel tank rupture, leading to spilled diesel fuel across the highway. This could have also caused a major fire or explosion.
Where Can I Find a Qualified, Experienced Personal Injury Attorney in Pennsylvania? 
If you've been searching for a qualified, experienced Scranton personal injury attorney, look no further than the Needle Law Firm. We know that negligence can lead to a wide range of different car accidents in the Keystone State. While these accidents may cause serious injuries, there's no reason for victims to pay for their damages out of their own pockets. Book your consultation today to pursue the compensation you need for medical treatment, missed wages, and emotional distress.
Sources: 
nbcphiladelphia.com/news/local/trolley-slams-into-building-in-5th-septa-crash-in-less-than-a-week/3613598/
abc27.com/pennsylvania/pennsylvania-parents-ran-from-crash-left-child-behind-psp/
wgal.com/article/pennsylvania-state-police-cause-tractor-trailer-crash-interstate-81/44636968#