Can I Claim Pain And Suffering For A Slip And Fall?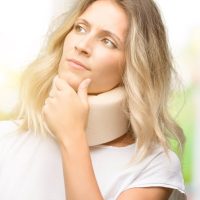 If you've been injured after a slip and fall accident, you might have suffered a wide range of damages. In truth, the financial consequences of these accidents represent only a small part of your total damages. You may also be dealing with a range of non-economic damages as well, such as pain and suffering. In many ways, the mental and emotional consequences of these accidents can be even more painful and problematic than the financial and physical consequences. But can you receive compensation for pain and suffering after a slip and fall?
Each case is different, so your best bet is to get in touch with a qualified, experienced personal injury attorney in Pennsylvania. These legal professionals can assess your unique situation and determine whether or not you can claim pain and suffering. In the vast majority of personal injury cases, you are fully within your rights to claim non-economic damages. However, you still need to prove that these damages are actually legitimate, which is why it's so important to work alongside a qualified attorney.
What is Pain and Suffering? 
Pain and suffering is a rather broad term that refers to all of the mental and emotional issues that may have arisen due to an injury. It includes the physical pain and discomfort associated with the injury, but it can also encompass a number of other issues. For example, injuries can often lead to depression and anxiety. Memories of the incident may cause PTSD. You may lose the ability to enjoy life, and you may be prevented from participating in certain physical activities, like sports or walking your dog. These are all potential examples of pain and suffering. 
Proving Pain and Suffering 
In order to successfully recover compensation for pain and suffering, you'll need to prove that these damages are actually legitimate. Sometimes, pain and suffering is obvious. For example, if you fracture your hip after a slip and fall, the pain associated with that injury is clear. This type of injury may have resulted in a long hospital stay, painful surgical procedures, and copious amounts of pain medication that caused various side effects.
In other situations, pain and suffering might not be so easy to prove. For example, if you want to claim that your injury has prevented you from enjoying certain activities, you might need to prove that you regularly engaged in these activities, and that your injury is now preventing you from participating. Either way, your attorney can help you prove the legitimacy of these damages.
Enlist the Help of a Qualified Attorney Today 
The dedicated Scranton personal injury lawyers at the Needle Law Firm can help you recover compensation for your damages. Over the years, we have helped numerous plaintiffs claim non-economic damages, and we have helped these injured victims recover fair, adequate settlements as a result. Book your consultation today, and we can discuss your full range of legal options before guiding you towards a positive resolution.