Can I Sue For "Coffee Lung?"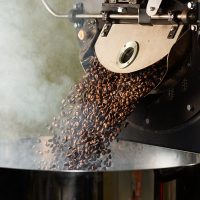 These days, many people are accepting jobs as baristas in various coffee shops across Pennsylvania. These jobs are relatively laid-back, and many baristas enjoy the feeling of camaraderie and teamwork as they go about their duties. You might assume that this is one of the safest jobs on the planet, but a few new injury lawsuits are proving otherwise. Baristas may be at risk for something called "Coffee Lung," and it makes sense to explore your legal options if you have suffered this ailment on the job.
The best way to assess your legal options is to book a consultation with a qualified, experienced personal injury attorney in Pennsylvania. These legal professionals can listen carefully to your unique situation during a consultation. Next, they'll recommend the best course of action – which may involve filing a personal injury lawsuit. This lawsuit can provide you with a considerable settlement that you can use to pay off medical expenses, missed wages, and other damages.
What is Coffee Lung? 
According to the CDC, those who work in coffee "roasting and packaging facilities" are at risk for developing lung disease. Many cafes today roast their coffee beans on-site, which involves a complex process in which beans are cleaned, roasted, blending, cooling, and the production of volatile organic compounds. The last step is the most dangerous, as these volatile organic compounds can include diacetyl, 2,3-pentanedione, other volatile organic compounds, and gasses such as carbon monoxide and carbon dioxide.
Coffee dust is also known to cause respiratory issues such as occupational asthma. This dust is also a potent allergen. Various studies have also confirmed that coffee roasting can lead to carbon monoxide and carbon dioxide poisoning. This can lead to comas or even deaths in severe cases.
Obliterative bronchiolitis has also been identified among coffee workers. These workers suffer scarring of very small airways in the lungs called bronchioles. It is considered debilitating and can lead to shortness of breath.
Coffee Workers are Winning Huge Settlements 
On February 9th of 2022, it was reported that Nick Moncel had won a landmark, $5.3-million settlement after suing Flavor Development Corp. This company had supplied chemicals to the coffee shop where Nick worked, and Nick's lawyer successfully argued that this company failed to warn the roasters of the potential health risks. Nick worked at a coffee shop called Backroads Coffee in Wisconsin from 2008 to 2015. When he quit, he noticed that he was suffering from severe shortness of breath. It was so severe that he could no longer engage in physical activities such as fishing or golfing.
Contact Us Today for Help 
For help with your case, reach out to the skilled Scranton personal injury lawyers at the Needle Law Firm. Over the years, we have been helping numerous injured plaintiffs as they seek justice and compensation for their damages. We know that coffee lung is a serious issue among baristas today, and you deserve to take legal action if you have been harmed on the job. Reach out today, and we can help you take decisive action.
Sources:
sports.yahoo.com/coffee-worker-gets-5-3-115003549.html
cdc.gov/niosh/topics/flavorings/processing.html