What Is Loss Of Consortium?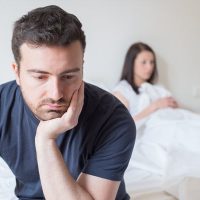 If you're approaching a personal injury lawsuit in Pennsylvania, you may have heard the term "loss of consortium." But what exactly does this phrase mean, and how might it affect your case? Loss of consortium is a type of non-economic damage that may be claimed under certain circumstances. If you are trying to figure out whether to claim this damage, your injury has probably affected your relationships in some way.
Unfortunately, this is a situation that is all too common among injured victims. When people suffer certain injuries, their relationships often suffer as a result. Sometimes, spouses have no choice but to end relationships with injured victims.
The good news is that you can receive compensation for this damage if you work alongside a qualified, experienced personal injury attorney in Pennsylvania. Book your consultation with one of these legal professionals, and you discuss what kinds of damages you should claim. Your attorney can then ensure you get the settlement you deserve by helping you gather evidence, negotiating on your behalf, and representing you in court if necessary.
Examples of Loss of Consortium 
Head injuries can severely change an individual's personality. In fact, these injuries can effectively turn them into completely different people. Unfortunately, this can put a strain on relationships as spouses begin to realize that the person they married just doesn't exist anymore. Head injuries can even change a person's sexuality. As a result, spouses of injured victims may have no choice but to end the relationship. They would then have the ability to file a loss of consortium claim and receive compensation for this loss.
Some injured victims may become permanently paralyzed due to their injuries. For example, some may be paralyzed and left unable to walk. Some might even lose the ability to move their body from the neck down. Spouses of these victims may suddenly be forced to care for them around the clock, and they may be unable to have sexual relations. This could also form the basis for a loss of consortium claim.
Loss of Consortium in Wrongful Death Claims 
Spouses may also claim loss of consortium in wrongful death lawsuits. This is when a spouse files a lawsuit on behalf of his/her deceased former partner. Along with funeral expenses and lost future wages, these surviving spouses can also be compensated for the loss of romantic companionship. If you have lost a loved one in an accident caused by someone else's negligence, you might consider claiming this damage. 
Enlist the Help of a Qualified Attorney Today 
The dedicated Scranton personal injury lawyers at the Needle Law Firm can help you recover compensation for your injuries. Over the years, we have helped a vast number of victims, and we understand that injuries can cause a wide range of damages. A serious injury can have lasting effects on the family, and you deserve to explore your options for compensation as a result. Remember, injuries can have significant effects on your life beyond their physical elements. Book your consultation today to learn more.
Source:
law.cornell.edu/wex/loss_of_consortium#:~:text=Deprivation%20of%20the%20benefits%20of,based%20on%20loss%20of%20consortium