Glen Mills Students Receive Settlement Of $3 Million In Abuse Lawsuit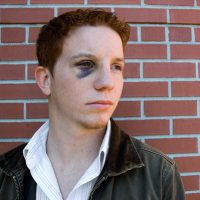 The startling abuse allegations surrounding Glen Mills Schools have led to a $3 million settlement for students who were abused at this establishment. The allegations represented a dark moment in Pennsylvania's educational history, and they highlighted the fact that many children in this state have experienced terrible treatment at the hands of teachers and other adults that had a responsibility to uphold their safety.
Lawsuit Over "Systemic Abuse" Settled 
This development comes four years after a media investigation that uncovered "decades" of violence against boys who were sent to Glen Mills Schools. Not only were these boys abused, but they were also "left to languish" in a school that did not make much of an effort to provide them with a GED or a high school diploma. This resulted in not only psychological trauma, but also poor education and limited career opportunities. Lawyers representing these plaintiffs stress that this is only the beginning, and that these victims deserve more compensation. Although it was once the nation's oldest juvenile justice facility, Glen Mills was quickly shut down after these allegations came to light.
Many shocking details were revealed, including:
Intentionally breaking students' bones as punishment
Punching children as punishment
Choking students
But perhaps the most serious allegations involved an alleged cover-up which apparently involved Glen Mills staff threatening students and their families from reporting the attacks. These staffers allegedly informed anyone who tried to report the offenses that the children would be sent to an even worse school. Keep in mind that these incidents occurred very recently, and only students who attended after April of 2017 can join the lawsuit.
Although $3 million might sound like a lot of money, it will be divided among 1,600 former students. This means that each student will receive just $1,875 – hardly enough to achieve closure and make amends for serious abuse and life-altering trauma. Many of these boys have struggled with their careers due to not only the psychological trauma, but also the poor quality of education that they received at Glen Mills. It's no wonder that their lawyers say more compensation is necessary.
It seems obvious that this is only the beginning of the lawsuits involving Glen Mills, and further settlements should be distributed. Meanwhile, Glen Mills apparently tried to re-open under a new name but was denied by the Pennsylvania government.
Where Can I Find a Qualified Personal Injury Attorney in Pennsylvania? 
If you've been searching for a qualified, experienced Scranton personal injury attorney, look no further than the Needle Law Firm. Over the years, we have helped many victims who have suffered due to the negligence of others. We know how life-altering abuse can be, and we can help you fight for the justice you deserve. As the above story highlights, settlements can provide you with the necessary funds to achieve closure, cover your damages, and move on with your life as best as possible. Book your consultation today to get started.
Sources: 
inquirer.com/news/glen-mills-schools-settlement-abuse-lawsuit-20230119.html
inquirer.com/news/glen-mills-clock-tower-reform-school-abuse-20211111.html