When Can You Sue The Government For Injuries In Pennsylvania?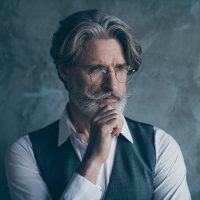 The government has many roles in society, but perhaps its most important task is to keep us safe. It's why we trust our elected officials to build safe roads, create hazard-free buildings codes, and create foreign policy. But what happens when government agencies fail to carry out this important task? What happens when their failures lead to the injuries and deaths of innocent people? In this situation, victims have every right to sue the responsible government agencies – and that's exactly what one did recently in Pennsylvania.
Woman's Family Files Wrongful Death Lawsuit Against Local Government 
In late December of 2022, it was reported that the family of a deceased victim was suing the local government in Mt. Lebanon, claiming that the victim's fall was caused by their negligence. The incident involved a fall allegedly caused by a construction cone. The 87-year-old victim was walking to her car when she tripped on the cone, striking her head on the curb and suffering numerous injuries. These injuries included a hematoma to the front of her skull, a concussion, several broken facial bones, and a range of other injuries. Although she was initially rushed to a hospital for treatment, these injuries proved to be fatal – and she passed away a few months after the accident.
Her son is now suing Mt. Lebanon, a construction consulting company, and the construction company responsible for the project. The revitalization project has been going on since 2021, and it includes new sidewalks, lighting, planters, and seating. However, the plaintiffs allege that the project has been plagued by safety concerns from the very beginning. They also state that the base of the cone extended too far onto the sidewalk, exceeding the one-inch limit and becoming needlessly hazardous.
When Can You Sue the Government? 
You can sue the government as long as you can prove that their negligence led directly to your accident, assuming your case fits into one of the exceptions to immunity found in the Political Subdivisions Tort Claims Act or the Sovereign Immunity Act. Trips and falls are an obvious example. These accidents can be caused by a range of negligence, including the failure to clear away ice and snow after a storm. Just like homeowners, government agencies are required to clear away ice and snow in a timely manner. Buildings owned by the government include courthouses, police stations, DMVs, and many others.
In the above example, the plaintiffs are attempting to show that the government violated building code by exceeding the one-inch limit for cone bases. But there are many other potential building code violations that can lead to injuries, including stairs that are too narrow or steep, dimly lit walkways, the lack of handrails, and much more. You can also sue the government for car accidents caused by poorly-maintained roads.
Where Can I Find a Qualified, Experienced Personal Injury Attorney in Pennsylvania? 
Finding a Scranton personal injury attorney may be easier than you think. Book your consultation with Needle Law Firm, and you can immediately get started with an effective action plan. During your first consultation, we can assess your unique situation and determine the best legal strategy based on your circumstances. Suing the government isn't always easy, and it's important to put your best foot forward. Get in touch today to get the ball rolling.
Sources: 
triblive.com/local/lawsuit-blames-womans-death-on-mt-lebanon-revitalization-project/
thefire.org/news/analysis-why-fire-suing-pennsylvania-county-banning-political-speech-public-park