Suing For Vaping Injuries In Pennsylvania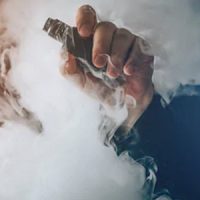 Vaping is the latest in smoking technology, providing tobacco and cannabis enthusiasts with a new method to inhale these substances. However, vaping may not be the safe alternative that many companies make it out to be. The truth is that vaping has been linked with a range of injuries, including lung damage and even fatalities caused by explosions. If you or someone you love has been injured while vaping, you may have the opportunity to file a personal injury lawsuit against negligent parties – such as manufacturers.
Juul Pays $38 Million Settlement to Pennsylvania for Marketing to Children 
On December 12th, it was reported that the e-cigarette manufacturer Juul had agreed to pay a settlement of $38 million to the State of Pennsylvania. They were accused of violating the state's Unfair Trade Practices and Consumer Protection laws, and Pennsylvania Attorney General Josh Shapiro first sued the company for targeting children and teens with its advertising campaigns. The state specifically accused Juul of deceiving consumers about the alleged safety of e-cigarettes and similar products.
The Pennsylvania Health Department recently reported that there had been 61 confirmed instances of lung injury being caused by vaping. A further 59 cases are under review, but the link between these injuries and vaping is "probable." The Attorney General also pointed out that well over 1 in 10 students in the Keystone State had vaped during the past month, suggesting that this is a serious issue among the state's youth.
Along with the settlement, Juul is now banned from putting up billboards within 1,000 feet of school property in Pennsylvania. They also are banned from claiming that their products are safer than traditional tobacco products, such as cigarettes. Finally, they are now limited in their ability to sell products online. The settlement itself is not going directly towards injured victims. Instead, the Bureau of Health Promotion and Risk Reduction will receive these funds and use them to create programs to avoid further injury to children.
Can You Sue After a Vaping Injury? 
This settlement suggests that the State of Pennsylvania takes vaping injuries quite seriously. If you have been injured by one of these products, you can team up with a personal injury lawyer and sue negligent companies with a product liability lawsuit. You will need to prove that the company is guilty of manufacturing, design, or marketing defects.
Where Can I Find a Qualified Personal Injury Attorney in Pennsylvania? 
If you've been searching for a qualified, experienced Scranton personal injury attorney, look no further than the Needle Law Firm. Over the years, we have helped numerous injured plaintiffs – including those injured by defective products. We know that vaping can cause a range of injuries – despite claims that these devices are completely safe. Book a consultation at your earliest convenience, and we can recommend the best course of action based on your unique circumstances. You may have the ability to recover a financial settlement for your damages, so reach out today to get started.
Sources: 
cbsnews.com/pittsburgh/news/juul-lawsuit-settlement-pennsylvania-targeting-youth/
aboutlawsuits.com/teen-vaping-sleep-study/