Suing Zostavax In Pennsylvania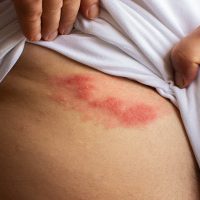 When people get vaccines, the expectation is that they will enjoy a degree of protection from various illnesses. However, some people in Pennsylvania have discovered that certain vaccines actually cause the very illnesses they're supposed to prevent. Such was allegedly the case with Zostavax, a medication that was designed to vaccinate people against shingles. Countless victims have come forward, claiming that they actually developed shingles after taking this vaccine. So what can you do if you have experienced something similar?
What's Wrong with Zostavax? 
Plaintiffs allege that Zostavax poses an unreasonably high risk of causing serious side-effects. Specifically, they claim that this vaccine was not sufficiently weakened, causing patients to develop shingles despite the fact that the medication was supposed to prevent this illness. Plaintiffs also claim to have developed neurological conditions, autoimmune issues, vision loss, and hearing loss as a result of the Zostavax vaccine. These lawsuits were eventually divided into two groups: Those that allege to have developed shingles and similar diseases after taking the vaccine, and those who allege to have developed autoimmune disorders such as postherpetic neuralgia, acute disseminated encephalomyelitis (ADEM), paralysis, transverse myelitis, meningitis, and hemorrhagic strokes.
Why Are Lawsuits Being Dismissed? 
On December 9th, it was reported that the group of lawsuits involving the development of shingles was being dismissed. This amounts to almost 1,200 individual cases. These lawsuits were dismissed in Pennsylvania because the court had excluded expert witness testimony that apparently linked the vaccine to the "reactivation" of dormant shingles viruses in patients. The judge pointed out that:
"From the beginning, Merck made it clear that Zostavax's effective rate was around 50% and waned over time. The effectiveness also declined with the age of the patient. While Merck concedes that an immunocompetent adult who receives Zostavax can develop shingles from the live-attenuated virus, Merck points to various studies that show that only one such case is known ever to have occurred. There is no evidence in the record of any other such case."
Plaintiffs affected by this ruling have indicated that they wish to appeal the decision. Regardless, Merck still faces "hundreds" of additional lawsuits that allegedly involve the development of autoimmune illnesses as a result of the Zostavax vaccine. This means that this legal battle is far from over, and plaintiffs still have a chance to pursue justice and compensation for their damages.
Where Can I Find a Qualified Personal Injury Attorney in Pennsylvania? 
If you have been harmed by medication of any kind in Pennsylvania, it makes sense to get in touch with a qualified, experienced Scranton personal injury attorney as soon as possible. Negligent medical professionals and pharmaceutical companies must be held accountable for distributing harmful products among the population. During a consultation, your attorney can assess your unique situation and determine the best route forward. Get in touch today and begin your journey towards justice and compensation.