What is My Northeastern Pennsylvania Personal Injury Case Worth?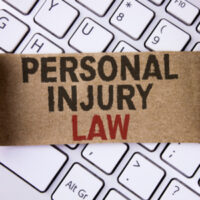 If you are contemplating filing a personal injury claim in Pennsylvania, you likely want to know what your case is potentially worth. Many prospective clients want to know what the average amount a personal injury case settles for. However, every case is different. There is no average amount that a car accident or medical malpractice case is worth. Your case's potential value comes down to damages. Someone who suffered permanent injuries due to a severe car accident will have a higher case value when compared to a minor accident.
To understand what your case is worth, it's essential to contact an experienced personal injury lawyer who can help. At Needle Law Firm, we have years of experience assisting Pennsylvania clients just like you. When you meet with us, we will explain the entire legal process and let you know what your case is potentially worth.
Understanding What Your Damages Are
Your compensatory damages make up a large portion of your case's value. This is compensation for what you lost in the accident. The idea is to make you as "whole" as possible again. Trying to put a dollar amount on your accident is not necessarily easy. Some items, like property damage, are easy to put a dollar figure on. It's the subjective damages that usually result in the most challenging negotiations with the defendant's insurance company.
Subjective damages are things like your pain and suffering. It's easy to say how much the repairs were on your vehicle, but how do you put a dollar figure on what the accident did to your life? Were you unable to go back to work in your same career due to your injuries? Were you forced to make permanent modifications to your activities of daily living? Did you have to give up something you loved doing before the accident due to your injuries? These are important questions that need answering before we can accurately put a value on your case.
Types of Compensatory Damages
Here's a look at some of the most common types of damages in personal injury cases:
Medical Expenses: Cost of your medical treatment for any injuries sustained in your accident, and this includes a figure for your expected future treatment as well;
Loss of Earnings: If you lost time from work due to your injuries, that is part of your compensatory damages, and it includes future loss of earning capacity;
Property Damage: Any physical damages you had in the accident, including vehicle, clothing, personal items, etc.;
Physical Pain and Suffering: This is compensation for the pain and suffering you experienced from the accident, and it can include ongoing pain that is linked to the accident;
Emotional Distress: In severe personal injury accidents, you may be able to get compensation for your emotional distress, including anxiety, sleep loss, fear, etc.
In situations where the defendant was engaged in malicious conduct, willful behavior, or their conduct was so careless that it displayed a wanton disregard for your safety, you could be eligible to receive punitive damages. These are awarded in very select instances by the court to punish or deter the defendant from ever engaging in similar behavior.
Contact a Personal Injury Lawyer Today
If you need assistance with a Northeastern Pennsylvania personal injury claim, let our skilled legal team assist you. Contact Needle Law Firm today to schedule an initial consultation. We can evaluate your claim and help you fight for the compensation you deserve.
https://www.needlelawfirm.com/how-and-who-will-pay-your-medical-bills-after-a-car-accident-in-pennsylvania/