18-Wheeler Accidents On Pennsylvania Roads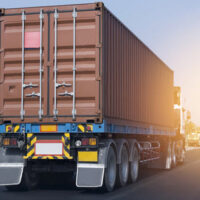 If one glances at the news, an accident involving a large truck or 18-wheeler always seems to be there. While they certainly do not cause all the accidents they are involved in, the consequences can be deadly when a smaller vehicle and an 18-wheeler collide. If you have been in an accident with a large truck on Pennsylvania roads, you may be able to bring suit to seek compensation, but there are some wrinkles in dealing with truck accident cases that usually are not present if you are in an accident with a private automobile.
Causes & Statistics
Statistics from the Insurance Institute for Highway Safety (IIHS) rank Pennsylvania at seventh in the country for the number of traffic fatalities in 2017. Deaths in accidents involving large trucks tend to be passenger vehicle occupants, simply because of the unequal weight distribution between an 18-wheeler and an automobile; it is not uncommon for cars to wind up under semi-trucks because of their low weight and profile, which understandably boosts the number of automobile fatalities.
There are many causes of 18-wheeler accidents, some of which are more prevalent with such a large vehicle than they might be with a smaller one. Maneuverability is one example – while truck drivers are trained on how to operate these trucks, with their unusual braking systems, weather conditions or driver error might hamper their ability to operate the vehicle. Another cause of accidents unique to truck drivers is work requirements – under the Federal Motor Carrier Safety Association (FMCSA) regulations, drivers must stop after a certain number of hours on the road, and many drivers routinely flout these rules (or are told to ignore them) in order to make more money for their employer.
Getting Your Bills Paid
If you have been in an accident with an 18-wheeler, your injuries are likely severe, and if you believe that the trucker was negligent, you may be able to prevail on a civil action in court. Most trucking accidents that go to trial are brought under a theory of general negligence, and in a negligence case, a plaintiff must demonstrate liability. They must show that the defendant breached their duty to exercise reasonable care toward the plaintiff (motorists all owe a duty of care to other motorists on the road), and they must show that the breach of duty caused the harm they suffered, with no other intervening causes.
One major issue that many do not keep in mind is that very often, truck drivers are judgment proof – that is, they lack the assets to cover a jury award. However, their employers are not, and if a truck driver is acting "during the course of and within the scope of employment" when the accident occurs, the employer can be held liable under the doctrine of vicarious liability. Employers have far deeper pockets than their employees, and Pennsylvania law allows them to be brought into cases where the defendant was either at work, or otherwise engaged in their employer's business – such as a truck driver either en route to drop off cargo, or driving back from doing so.
Contact A Scranton Truck Accident Attorney
If you have been in an accident with an 18-wheeler, you want to focus on recovery, not paperwork. The Scranton truck accident lawyers at the Needle Law Firm can work with you and try to help guide you through the process of holding your defendant liable for their negligence. Call our offices today for a free consultation; we serve most of northeastern Pennsylvania, including Scranton, Stroudsburg, and Wilkes-Barre.
Resource:
iihs.org/iihs/topics/t/general-statistics/fatalityfacts/state-by-state-overview
https://www.needlelawfirm.com/evidence-of-alcohol-consumption-and-your-pennsylvania-auto-accident-case/