Pennsylvania Nursing Home Sued After Horrific Windpipe Death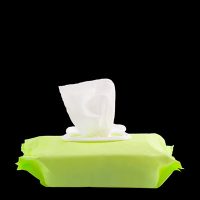 When caregivers place their elderly loved ones in nursing homes, they often do so with great reluctance. They may feel anxious about their senior's safety, and they may feel a sense of guilt as a result. The truth is that sometimes, caregivers simply are not qualified or physically able to care for their loved ones any longer – especially if seniors are experiencing dementia. But whatever happens, the expectation is that seniors will always be treated with respect and dignity – whether they're aging in place or living out their twilight years at a nursing home.
A recent report illustrates that many nursing homes are still committing egregious acts of misconduct and negligence. These acts can be so terrible that seniors end up losing their lives. This specific incident has led to a wrongful death lawsuit, the details of which are simply horrifying.
Disabled Nursing Home Resident Dies After Foreign Object Jammed in Her Windpipe 
On September 27th, it was reported that a nursing home resident in Pennsylvania had lost her life after a horrific incident involving a cleaning wipe. The foreign object allegedly became lodged in her windpipe, causing her to lose consciousness and eventually die. Initially, she was discovered facedown in a puddle of her own bodily fluids. She then received medical treatment but ultimately passed away five days after the incident.
The question is simple: How did the cleaning wipe become lodged in her throat. The nursing home staff say that they have no idea how it happened, and a police investigation has turned up few clues. However, the family of the deceased victim claim that one of the staff members at the facility intentionally put the cleaning wipe down the woman's throat – and they claim to have evidence of negligence at the facility. This includes a broken leg that went completely undiagnosed.
Even worse, staff members failed to put an immobilizer on the woman's leg after a doctor specifically instructed them to do so. The family also claims that the victim was spotted with a black eye and swollen cheek on at least one occasion.
Even if the cleaning wipe was not intentionally lodged in the woman's throat, the nursing home could still be held accountable for the death because the patient was clearly not being properly supervised.
Enlist the Help of a Qualified Attorney Today 
Whether your senior has been injured or killed during their stay at a nursing home, you have every right to take legal action. This type of misconduct is simply inexcusable, and you have every right to take legal action against the negligent party. Book a consultation with a Scranton personal injury attorney like Needle Law Firm, and you can explore your options for a lawsuit. After a successful lawsuit against a nursing home, you can recover a financial settlement that covers damages like grief, emotional distress, funeral costs, unpaid medical expenses, and much more. Get in touch today to get started.
Sources: 
prnewswire.com/news-releases/wrongful-death-lawsuit-filed-against-pa-facility-on-behalf-of-severely-disabled-woman-who-died-after-a-six-inch-cleaning-wipe-was-lethally-lodged-in-her-trachea-301633673.html
mcall.com/news/pennsylvania/mc-nws-pa-nursing-home-resident-paper-windpipe-20220927-mnwcqit6evd5bnikyrixijvixq-story.html