Pennsylvania Utility Commission Agrees To Pay Out $1 Million For Gas Explosion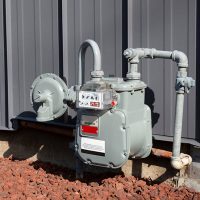 In 2019, a gas explosion occurred in North Franklin Township, injuring five people and causing extensive property damage. This was one of the worst disasters in the Township's history, and it led to a slew of legal cases and insurance claims. After four years, the utility commission has finally agreed to pay out almost $1 million for the various damages suffered by those in the vicinity of the blast.
Columbia Gas Takes Blame for 2019 Explosion 
After considerable delays, the Public Utility Commission in Pennsylvania has approved a settlement of almost $1 million for the victims of a 2019 explosion in North Franklin Township. Over the past four years, they have been trying to gather more information about the explosion – refusing to accept proposed settlements in the process. According to the commission, they needed more information about the extent and cost of the damage – as well as steps taken by Columbia Gas to fix mistakes.
Columbia Gas also accepted responsibility for the incident, admitting that they had failed to install an important component in the home that was destroyed. This component was apparently a gas regulator, and its absence caused a leak that led to explosion during a routine upgrade at a nearby gas main. The homeowner was injured in the blast, and so was a neighbor. In addition, three firefighters were hurt. Finally, the blast reduced the home to rubble while also damaging nearby homes and cars.
In addition to paying the settlement (which it cannot recover from ratepayers), Columbia Gas has been ordered to undergo enhanced training as it moves forward. The gas company will need to show that it has a deep knowledge of the map system infrastructure and customer service lines before it can satisfy the court's requirements.
Pennsylvania Has Seen a Worrying Number of Serious Explosions 
Since this 2019 incident, Pennsylvania has seen many other high-profile explosions. In 2022, another gas leak caused a house explosion that killed five people – including four children. In March of 2023, a chocolate factory blew up and killed seven people. Once again, a gas leak was to blame. This time, the leak came from a DuPont component that had been installed in 1982. In July of 2023, a Pennsylvania storage building exploded due to a heater that ignited propane, causing serious damage to the nearby town of Rapho Township.
Where Can I Find a Qualified, Experienced Personal Injury Attorney in Pennsylvania? 
If you've been searching for a qualified, experienced Scranton personal injury attorney, look no further than the Needle Law Firm. Over the years, we have helped numerous victims in the Keystone State. Whether you have suffered injuries in a gas explosion, a car accident, or any other type of incident, we can help. Book your consultation today to pursue compensation for medical expenses, missed wages, emotional distress, and any other damages you might have experienced.
Sources: 
foxnews.com/us/pennsylvania-utility-commission-approves-nearly-1-million-settlement-2019-explosion-injured-5
cnn.com/2023/07/19/us/pennsylvania-candy-factory-explosion-ntsb-investigation/index.html