When Your Pennsylvania Medical Misdiagnosis Case May Allow You to Pursue an Award of Punitive Damages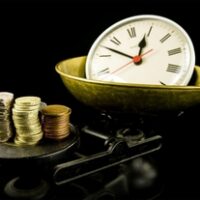 In many cases of medical misdiagnosis, you may be entitled to pursue compensation based upon a claim that the medical providers who erred (and injured you as a result) were negligent. However, in some more extreme cases, you may be able to pursue other bases for compensation, and those bases may allow you to obtain additional forms of compensation. For example, a case involving more extreme forms of wrongful action or inaction may permit you to pursue a case for recklessness and that may allow you to seek punitive damages in addition to compensatory damages. A knowledgeable Pennsylvania injury attorney can help you to assess your options.
One recent case from the federal courts provided an example of how an injured patient might be entitled to punitive damages. G.G. was a teen attending a summer camp in northeastern Pennsylvania when he became ill. He complained of upset stomach, pain, vomiting and a fever. The camp nurses concluded he had the flu and kept him in the infirmary. Three days later, the camp director took the boy to an "urgent care" facility. Medical providers there immediately sent the boy to a local ER. At the hospital, providers discovered that the boy had a perforated appendix and that appendix problem had caused sepsis. The boy received IV antibiotics for nearly two months before he was well enough to undergo surgery to take out the appendix. The boy reported experiencing abdominal pain for another month after the surgery.
G.G.'s was a case where the parents sought an award of punitive damages. That meant they had to have proof of recklessness. In order to have a valid claim for recklessness, you have to show one of a couple of things. This list includes "evil motive" or reckless disregard. In G.G.'s case, the parents' evidence of the camp's failure to address the child's illness more aggressively was sufficient to persuade the court that they had shown a viable claim that the camp staff was recklessly indifferent to the boy's illness.
As G.G.'s case also showed, it is important to act with prompt speed. The law has established a two-year limitations period for punitive damages. That means that you must either make a claim for punitive damages or assert allegations that are sufficient to state a plausible claim for punitive damages within two years. Do this after the deadline and, generally, you'll lose your right to pursue this type of compensation.
Your injury case may come with unique challenges, but it may also provide unique options for obtaining the compensation you need to get your life back in order. To be sure your case will potentially get you all the damages you deserve, talk to the skilled Pennsylvania injury attorneys at Needle Law Firm. Our attorneys have been providing the sort of detail-oriented representation that our clients depend upon to get them the results they need for years. Reach out to put our ability and skill to work for you.
Contact us today at for a free, no-obligation consultation by calling 855.687.4357.